Ergonomic Office Chair VFJO-893
Ergonomic office chair VFJO-893 is one of the optimal choices for modern workspaces that VixFurniture would like to introduce to you. Its versatile design provides the comfort and support needed by the user, and offers great features.
The chair is designed with chrome-plated steel legs, PP plastic frame and mesh back, providing the perfect combination of aesthetics and functionality.
1. Material of chrome plated steel legs
The legs of the chair are made from strong chrome-plated steel, making it durable and good load-bearing. This material also ensures the stability of the chair, helping to prevent slipping and tipping when in use.
In addition, the glossy chrome finish creates a luxurious beauty that is easily combined with many different interior styles.
2. Strong PP plastic frame
The chair frame is made from PP (Polypropylene), a material that is durable and resistant to harsh environmental impacts. This ensures that the VFJO-893 Ergonomic Chair will retain its shape and aesthetics over a long period of use.
The PP plastic frame also helps reduce the overall weight of the chair, making it easy to move and reposition as needed.
3. Breathable mesh back
One of the highlights of the VFJO-893 Ergonomic Chair is the breathable mesh back. Mesh back provides good ventilation, reducing sweat and feeling stuffy when sitting for a long time.
This is especially useful in hot work environments or during tropical seasons. The mesh back is also suitable for people with circulation problems and need good back support.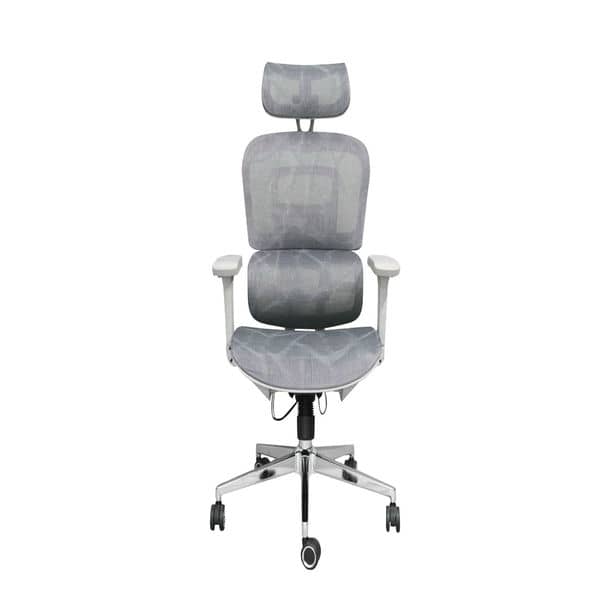 4. Ergonomic Design
The chair can adjust the height, tilt and elasticity of the back, helping users to customize according to their body size and working style. These adjustment features help relieve muscle tension and keep a comfortable sitting position, while providing support for the back and spine.
With its quality design, ergonomics and durability, it will be a reliable companion in your daily work, keeping you focused on work efficiently and comfortably.
Try the Ergonomic Office Chair VFJO-893 and enjoy the difference it makes in your working process!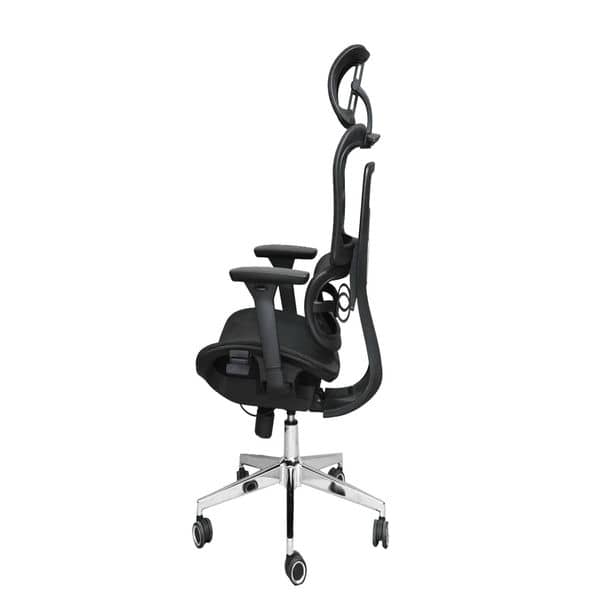 Detailed list of product parameters
| | |
| --- | --- |
| Manufacturer : | VixFurniture |
| Code |  VFJO-893 |
| Material : | Chrome-plated steel legs, PP plastic frame, mesh back |
| Color : | Black gray |
| Origin: | Imported |
| Dimensions (cm) : | Updating |

When buying this product at you will get great policies:
Delivery policy: Free delivery within HCMC & HCMC. Hanoi .
Free consultation: We give free consultation to our customers whether to buy or not to buy.
Warranty policy: VixFurniture Furniture warrants products quickly, Products warranty for 12 months as listed.
Price list: VixFurniture furniture retails at wholesale prices for all customers. Buy original. Interior design in VixOffice