EXPERIENCE USING SIT2GO 2IN1 FITNESS CHAIR- VF-F1
At first glance, this fancy design can make many people suspicious and confused. But after using it for a while, everyone will realize that this is a product with extremely high convenience.
This will be a desirable gift for those who consider health to be priceless!

VF-F1 IS NOT JUST A BIKE CHAIR
Today, everyone is too busy with a modern lifestyle, sedentary or even has no time to exercise, making health and spirit greatly reduced. We're going to change that, let us make healthy strides from the things you use every day.
The Sit2Go VF-F1 is equipped with more modern features than a high-end bicycle. With durable Caster wheels, you can move it anywhere you want. The spacious foot pedal is extremely comfortable, customize the Cardio to your training needs or fitness with a small screen displaying the amount of calories consumed.
The motor of the bicycle seat has a very gentle and smooth operation, does not make any noise during cycling, so it will not affect others even if they sit near you.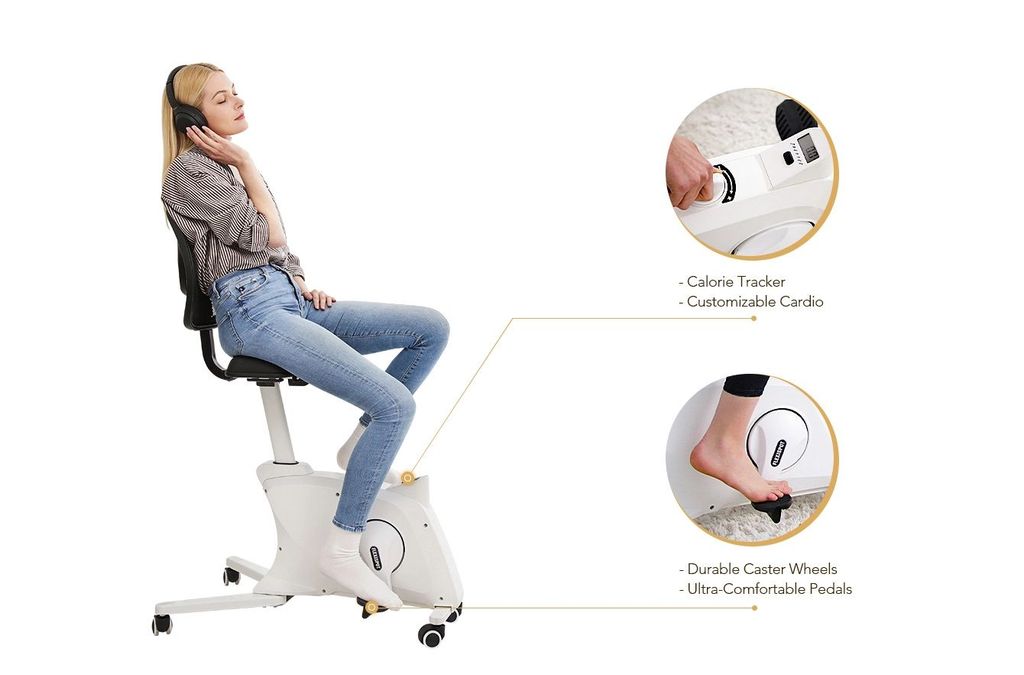 Plug in your headphones, enjoy relaxing and creative moments with the Sit2Go VF-F1 Ergonomic Fitness Chair. Enjoy the benefits of a professional exercise bike with customizable resistance levels to increase your challenge.
For those who do not have time to exercise or office workers who have to sit for hours, the Sit2Go VF-F1 Fitness Ergonomic Chair is a great choice to help users exercise to improve their health and have a healthy lifestyle. a more balanced physique. Moreover, regular exercise also helps to limit many dangerous diseases that office workers often encounter.